---
Says will not work for the party if changes not effected
The party failed to convince the voters that the allegations levelled against it by the SLPP were false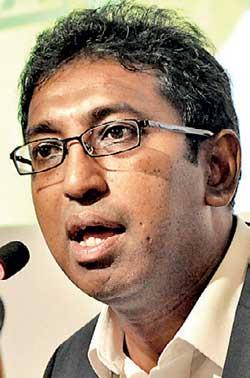 By Dayaseeli Liyanage
Former State Minister Harsha De Silva said that he would not contribute to the United National Party (UNP) at the forthcoming General Elections unless the party took action to face the election with a fresh and intelligent, capable people, who could win at the polls.
He said that the UNP was defeated at the Presidential Election due to long-standing maladies that had been affecting the party. "The party failed to convince the voters that the allegations levelled against it by the Sri Lanka Podujana Peramuna (SLPP) were false," he said. He charged that the SLPP had given a wrong and malicious impression to the people that the UNP was a party that did not respect Buddhism and betrayed the country.

He said that his party failed to convince the people that those allegations were wrong.

The former State Minister argued that party would face doom if it failed to present to the country new faces that were intelligent, capable of working and not associated with corruption.
"There is no point in toiling further for the party unless the party changes," he said. He hinted that he would leave politics unless the party took note of the situation and made appropriate changes.