---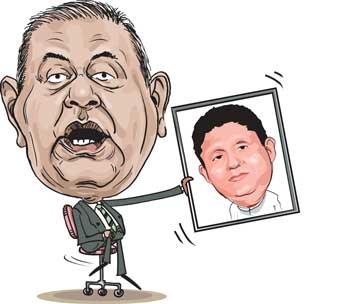 Finance Minister Mangala Samaraweera yesterday said all UNP leaders, including Ranil Wickremesinghe and Karu Jayasuriya should come together and agree to make Sajith Premadasa the next President of Sri Lanka.
In a video shared on twitter, Minister Samaraweera said they were waiting to get a UNP President at the next presidential election. In order to achieve this, he said the candidate should come from the UNP and he should have the capacity to win.

"In this scenario, I think it is Sajith Premadasa, who has that popularity and talent. This doesn't mean we want to discard the current leader. Regardless of the opponent candidate or which Rajapaksa comes from the musical chairs they have in their family, we know how to make Mr. Premadasa win," he said.

In this endeavour, he said they should be able to carry forward the vision of Ranil Wickremesinghe and D.S. Senanayake.

"Because the UNP means, at a time other political parties of the country are leaning towards racism, a party which represents the centrist politics and democratic values. Especially at a time when regressive forces are coming together, we should promote the UNP as the only party which represents the opinion of the people of the centrist politics. Ranil Wickremesinghe's guidance is essential in this.

Speaker Karu Jayasuriya, who is world renowned, and all should come together and agree to make Sajith Premadasa the President," he said.

When asked by the interviewer whether Sri Lanka would make another mistake, Minister Samaraweera said, "Sri Lanka can't afford to make another mistake. We won't allow Sri Lanka to make a mistake."
In this scenario, I think it is Sajith Premadasa, who has that popularity and talent