---
Asks MPs to shorten the time they take for questions and answers
Maximum number of oral questions raised by an MP were three and supplementary questions were four, but has been reduced to two each now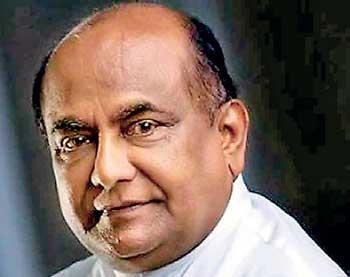 By Yohan Perera and Ajith Siriwardana
Speaker Mahinda Yapa Abeywardana said yesterday he had a hard time in the House in terms of time management because the MPs spent a lot of time on the questions for oral answers.
The Speaker was responding to Opposition MP Buddhika Pathirana who questioned on the restriction of oral questions that can be raised by a member and supplementary questions to two. "The maximum number of oral questions raised by an MP were three and the number of supplementary questions were four. However this has been reduced to two each now," Mr. Pathirana said.

"Today's parliamentary session is confined to the vote of condolence. I am not against it. However the reality is that the MPs quarrel and destroy each other, but eulogise after they pass away. Young people have distanced themselves from Parliament today because of such conduct," he added.

The Speaker who responded said time management had become an issue as the MPs literally conduct lectures under the pretext of raising oral questions while the Cabinet Ministers also take too much time to give answers. "Please make your questions and answers short," he said.

Chief Government Whip Johnston Fernando said it is essential to maintain the decorum of the House. "I propose that a decision is made at the party leaders' meeting about the issue," he said.

More than two and a half hours were spent on oral questions and for questions raised under Standing orders 27(2) during this week while main debates began only after lunch.