---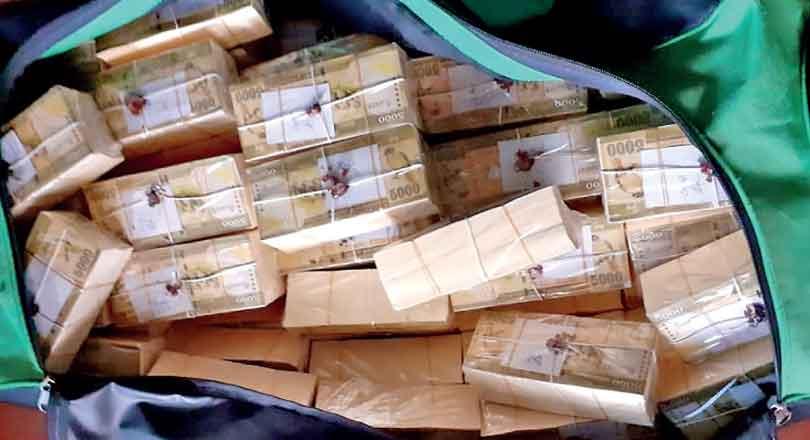 Notes were of 5000-rupee denomination
By Darshana Sanjeewa Balasuriya
Three people, who had in their possession counterfeit 5,000 rupee currency notes, were arrested by the Special Task Force (STF) at Galwana
in Mulleriyawa.
Police said the STF had recovered 128 bundles of the counterfeit notes packed in two bags in the car the suspects were travelling in and that only one side of the notes had been printed with two such notes placed on either side of each bundle.

The suspects aged between 34 and 42 were found to be residents of Ja-Ela, Angoda and Mulleriyawa. They were handed over to the Mulleriyawa Police and would be produced in the Hulftsdorp Magistrate's Court.