---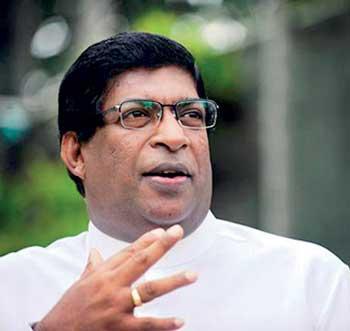 By Shehan Chamika Silva
Senior State Counsel Lakmini Girihagama yesterday brought up an argument against accused businessman Shanil Nethicumara currently holding a public relation post at the Ministry of Power and Energy while he is facing indictments filed by the State for a criminal offense he alleged to have committed.
Accused Nethicumara was indicted by the Attorney General earlier for posing death threats to Wijith Wijesuriya after his sister Anika Wijesuriya gave evidence at the Treasury Bond Commission against Minister Ravi Karunanayake accusing him over the Penthouse deal.

When the case was taken up for consideration at the High Court, Counsel Sajitha Jayawardena, who appeared for the accused requested the Court to grant permission on his client to travel abroad to attend a conference on power and energy, which will be held in Dubai between September 9 and 12, 2019. At this moment, it was revealed that accused Nethicumar was holding a position at the Ministry. Raising legal objections against the holding of such a position, SSC Girihagama questioned as to how he had not been interdicted yet by the Ministry considering the ongoing criminal matter as it is mandatory to hold an inquiry against Nethicumara by the Ministry.
Nethicumara was indicted by the AG earlier for posing death threats

SSC said that the indictments were actually filed by the State against the accused for committing an offence against the state. And accused being a public officer at the cost of the public is an irrational and a questionable scenario, because on the other hand, he has been holding a position at a Ministry, where Ravi Karunanayake is the minister and it reflects direct connections with regard to the accusation of this case.

Considering the State Counsel's argument, High Court Judge Shashi Mahendran questioned the defence that on what basis the accused is holding that position at the Ministry and what qualifications he possesses to represent the Dubai seminar over the power and energy.
SSC Girihagama questioned as to how he had not been interdicted yet considering the ongoing criminal matter