---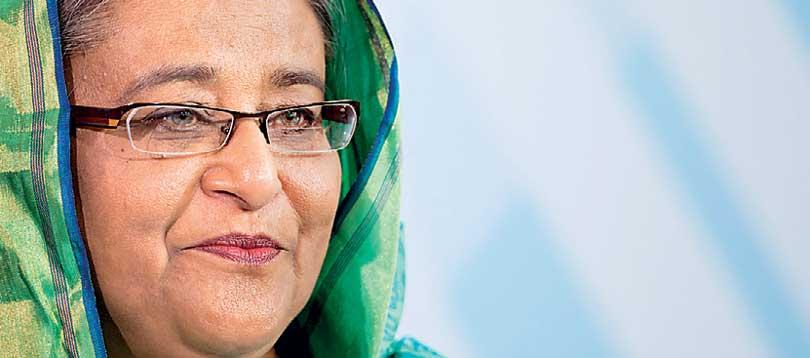 By Kelum Bandara
The grandson of Bangladeshi Prime Minister Sheikh Hasina's cousin Sheikh Selim is among the foreigners killed in Easter Sunday's bomb attack.
Mr. Selim's daughter, a presidium member of Bangladesh's ruling party Awami League and her husband and two children arrived on a holiday and were staying at Colombo Shangri-La Hotel.

Her husband and their eight and a half-year-old son had gone down to the hotel restaurant for breakfast while she and the other kid were still in their hotel room when the suicide bomber blew himself up in the restaurant killing several of the guests. The injured father and son were rushed to a private hospital in Colombo where the son died soon after admission. The delay saved the lives of Mr. Selim's daughter and the other kid. Her husbands legs have been fractured with deeply embedded shrapnel. Prime Minister Sheik Hasina is reported to have said she was deeply saddened over the incident. The family had arrived in Colombo for a three-day vacation because the son, an ardent cricket lover had insisted on visiting Sri Lanka.
Her husband and their eight and a half-year-old son had gone down to the hotel restaurant for breakfast while she and the other kid were still in their hotel room when the suicide bomber blew himself up in the restaurant killing several of the guests