---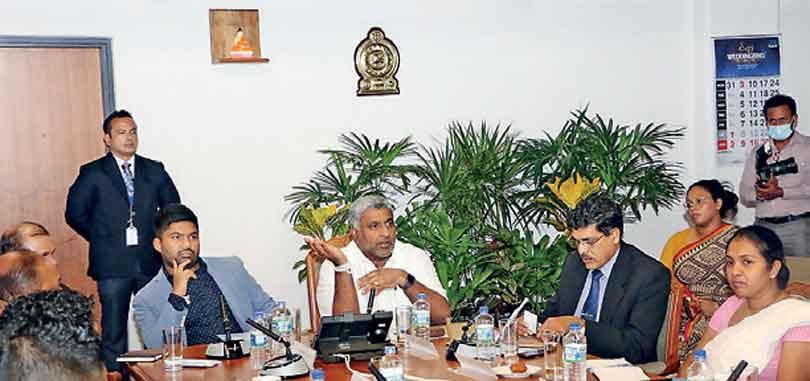 The building valued over Rs.2,000 million was equipped with X-Ray Scanners, air conditioners, and freezer rooms
By Pushapakumara Mallawarachchi - Kurunegala
Minister of Tourism Prasanna Ranatunga has called for a report on losses incurred to the Mattala International Airport in Hambantota by storing paddy during the previous government.
During a meeting with senior officials of the Airport and Aviation Services (Sri Lanka) Ltd on Saturday (15) to plan future development activities in the airports, he instructed the officials to estimate the loss and report within a week.

Trade Union Representatives said the previous government used the cargo building to store 4,000 metric tons of paddy in the 2015 Yala harvest claiming that the Paddy Marketing Board was short of paddy storage facilities.

They pointed out that the building valued over Rs.2,000 million was equipped with X-Ray Scanners, air conditioners, and freezer rooms and that the Airport and Aviation Services (Sri Lanka) Ltd had not estimated the losses incurred by using that building to store paddy.

When inquired by the minister, the senior officials confirmed it.

The minister stressed that the losses caused to the airport should be estimated and a report submitted to him within a week.