---
Country cannot progress without developing economy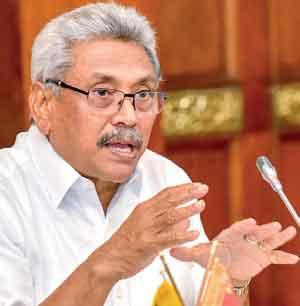 By Lahiru Pothmulla
President Gotabaya Rajapaksa has said the creation of the 'unorthodox' state ministries is to pave the way for a people-centric national economy so that they would become its stakeholders.
President Rajapaksa said this at a meeting held at Presidential Secretariat on Monday as the first in a series of meetings to review the portfolios and responsibilities of state ministries.
The first to be reviewed was the State Ministry of Batik, Handloom Fabrics and Local Apparel Products.
He said the country cannot progress without developing the local economy.

The President highlighted the fact that the garment industry accounted for 43% of the country's total exports adding about US$5 billion annually to export earnings.

"The garment industry plays a pivotal role in generating employment opportunities and in regional development. One of the main objectives of the government is to develop Batik and handloom fabrics and local garment production by making a contribution towards this effort," he said and directed that a plan be prepared to cover all sectors to uplift the Batik and handicraft industry.

"The textile manufacturers will be able to achieve a higher stability in the next five years by making this plan a success. Institutions such as 'Salu Sala' can be utilized to create a market for Batik and handloom fabric manufacturers," the President said.

The President's Media Division said Industries Minister Wimal Weerawansa, Batik, Handloom Fabrics and Local Apparel Products State Minister Dayasiri Jayasekara, Presidential Secretary P.B. Jayasundera, Treasury Secretary S.R. Attygalle and the Heads of institutions related to Batik, Handloom and Local Apparels and entrepreneurs were present at the discussion.