---
Man from Atulugama charged on three counts with a 2-year sentence on each count
Also ordered to pay Rs.100, 000 each to four health officials
Failure to pay will result in further jail term of 6 months for each Rs. 100,000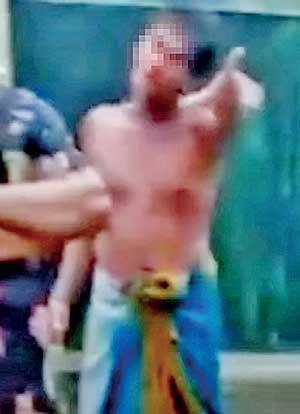 By Darshana Sanjeewa Balasuriya
The person who recently spat at health workers in Atulugama, Bandaragama obstructing their Covid-19 prevention duties was yesterday sentenced to six years rigorous imprisonment by Panadura Additional Magistrate Chandana Kalansuriya.
Police spokesman DIG Ajith Rohana said he was charged on three counts. Mr. Rohana said the convict was given a two-year jail term for each offence. The convict was also ordered to pay Rs.100, 000 each to four health officials.
"It means he has to pay Rs.400, 000. If he fails to settle it, there will be a further jail term of six months for each Rs.100, 000. It suggests, in the event of failing to settle the entire amount, there will be an additional jail term of two years. Altogether, it will amount to eight years,"
he said.

He urged the public to cooperate with health officials in the prevention of the spread of the pandemic.

The COVID-19 infected suspect from Atulugama had spat at a group of PHIs and health officials who attempted to take him for medical treatment in December last year.