---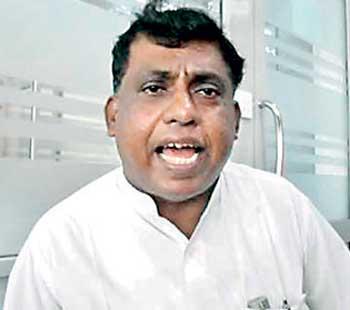 By F. Aslam
Refusing to resign as the Presidential candidate, former TNA parliamentarian and Northern Provincial Councillor M. K. Sivajilingam has decided to resign from the TNA and the Tamil Eelam Liberation Organisation (TELO).
Sivajilingam has reportedly informed his decision in a letter to TELO Secretary Srikantha yesterday.

In his letter, Mr. Sivajilingam said that he decided to resign over the party's decision to take disciplinary action against him for contesting the Presidential Election.

Meanwhile, TELO Leader MP Selvam Adaikalanathan said that he has received Sivajilingam's resignation letter and said that Mr Sivajilingam will lose the TNA membership automatically after resigning from the TELO.
He decided to resign over the party's decision to take disciplinary action against him for contesting the Presidential Election