---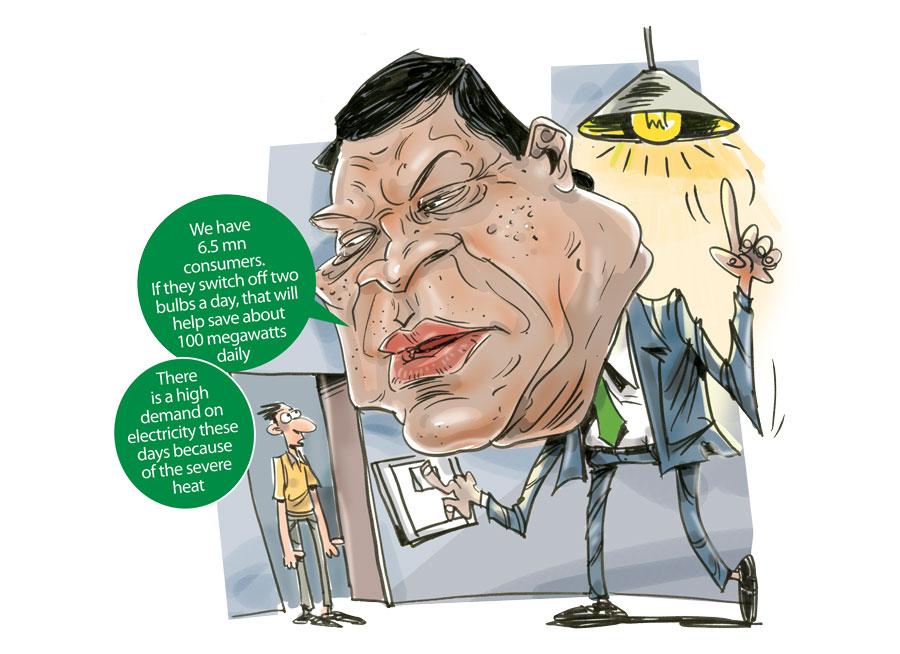 By Chaturanga Samarawickrama
Power, Energy and Business Development Minister Ravi Karunanayake yesterday requested consumers to use electricity sparingly and help save electricity.
He said this at a meeting on the problems faced by the energy sector because of the prevailing dry weather conditions and assured there would be no power cuts just yet.

"We have nearly 6.5 million consumers. If they switch off two bulbs a day, that will help save about 100 megawatts daily," the minister said.

He said the water levels in the hydro power reservoirs are dropping rapidly but as of now there is no need to purchase electricity or increase electricity tariffs.

"There is a high demand on electricity these days because of the severe heat but this situation will prevail until April or May. The rainfall in catchment areas is very low. But with the help of our engineers in the electricity board, we will take measures to mitigate the situation," the minister said. No new power generation plants had been set up to meet the country's electricity requirements during the past ten years making it not that easy to handle the current power crisis.