---
He received 5, 162 votes in the countrywide contest while his rival Mr. Soyza received 2, 807 votes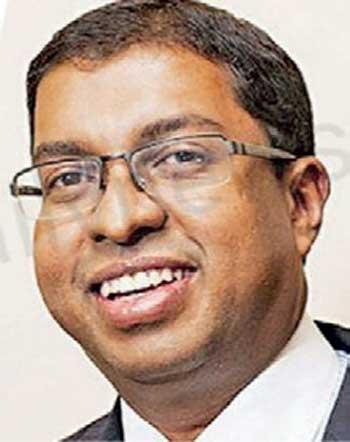 By Susitha Fernando
Presidents Counsel Saliya Pieris who received a thumping majority victory against his rival Kuvera de Soyza PC said yesterday that through his victory as the head of the bar, the lawyers have sent a clear message to make the Bar an independent and strong organisation.
Elected as the 26th President of the Bar Association of Sri Lanka (BASL), Mr. Pieris said lawyers should work based on principles. He received 5, 162 votes in the countrywide contest while his rival Mr. Soyza received 2, 807 votes.

"Fellow lawyers from North to South and East to West joined my campaign. I had only one aim that is to make an independent and a strong BASL. I believe that by giving me a majority of more than 2, 300 votes, lawyers have sent out a strong message. That is we are working for a strong and independent bar association and we are a body that works on principles," Mr. Pieris said after his victory was announced last night.

Mr. Pieris said he wanted to give leadership not only to those who voted for him but also those who voted against him. Mr. Peiris won with a majority of 2, 355 votes. Mr. Pieris won convincingly in Colombo and other judicial divisions.

While receiving 2, 416 votes in Colombo, he polled 2, 416 votes in the outstation. Mr. De Soyza received 1, 146 voted in Colombo and 1, 661 from the outstation, BASL secretary Rajeev Amarasuriya announced.

Specialising in criminal law and fundamental rights issues Mr. Pieris was appointed as the first Chairman of the Office on Missing Persons in February 2018. He was also a Member of the Human Rights Commission of Sri Lanka. He served as the Deputy President of BASL from 2015 to 2017.

Well-known for his efforts to uphold human rights, the rule of law, independent for lawyers and the independence of the judiciary, Mr. Pieris played a major role in the campaign against the impeachment of former Chief Justice Shirani Bandaranayake.

A lecturer in law he has contributed many papers and articles on law and politics. Mr. Pieris holds a Masters Degree in International Business Law from the University of London and he is an Eisenhower Fellow. He is also an alumni of the Dealing With the Past (DwP) Programme, Switzerland and International Visitor Leadership Program (IVLP), USA.