---
Sajith says his Govt. will be democratic and respect the rights of all communities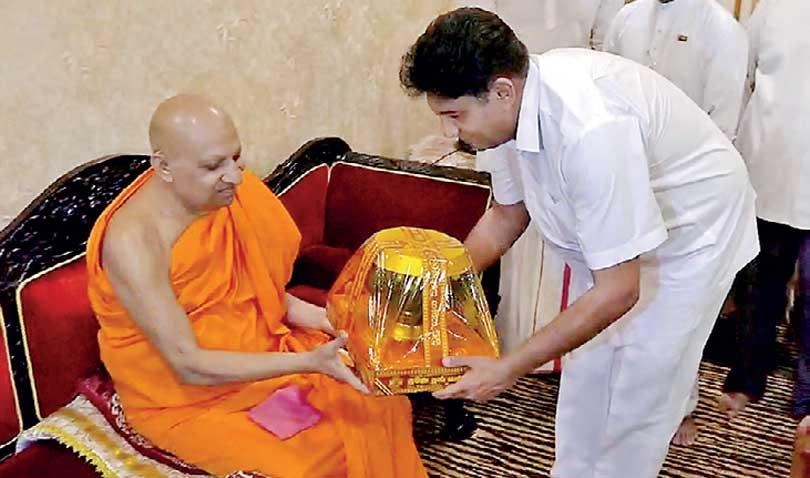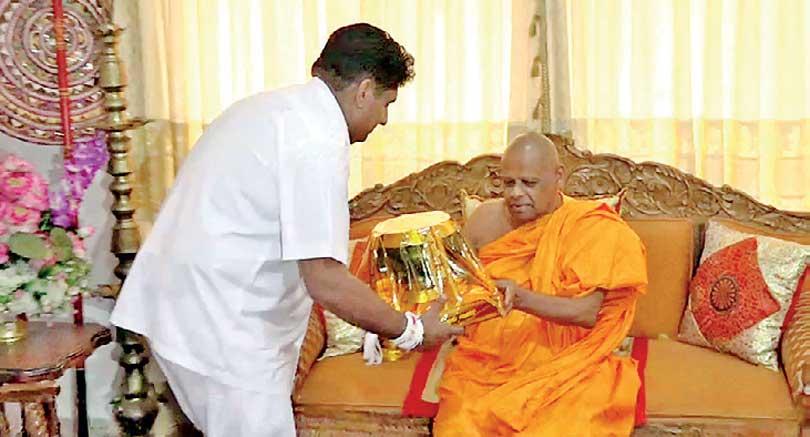 By J.A.L. Jayasinghe
New Democratic Front (NDF) presidential candidate Sajith Premadasa said yesterday if elected to the presidency he would rule the country on the advice of Mahanayakes and the Anunayakas.
He said he will respect and safeguard all religions with the foremost place given to Buddhism according to the Constitution.

"My government will be democratic and respect the rights of all communities. I will develop Sri Lanka and introduce a new era of development, prosperity, happiness and peace," the minister said after the meeting the most Ven. Mahanayake Theras of the Malwatte and Asgiriya Chapters.

He said his vision and mission would be to bring a smile to the face of each and every family of Sri Lanka and remove tears, unhappiness, poverty and intolerance from each and every citizen. The minister first met Mahanayake Thera of the Malwatte Chapter the most Ven. Thibbotuwawe Sri Siddhartha Sumangala Mahanayaka Thera and the Anunayaka Thera, the most ven. Dimbulkumbure Wimaladhamma Nayaka Thera.

Later, he went to the Asgiriya Maha Viharaya and met the Mahanayaka Thera, the Most Ven. Warakagoda Sri Gnanaratana Mahanayaka Thera.
Mr. Premadasa launched his election campaign yesterday with his visit to the Sri Dalada Maligawa in Kandy. He was received by supporters led by Minister Lakshman Kiriella and Kandy Mayor Kesara Senanayaka.
My government will be democratic and respect the rights of all communities