---
Our exercise will not be a politically motivated one but purely to save the rain forest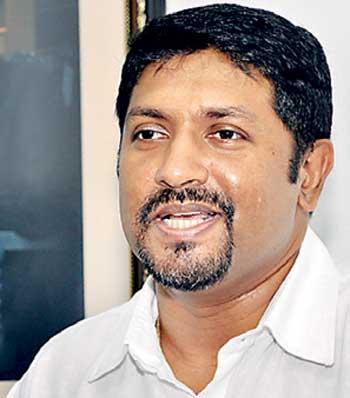 By Yohan Perera
UNP Deputy Leader Ruwan Wijewardene yesterday told Daily Mirror that he will visit Sinharaja rainforest which is a UNESCO declared world heritage site and other areas that are under threat, when time permits and he will write to UNESCO shortly.
Meanwhile Mr. Wijewardene said that the focus of its party is to prevent the water project which is said to be set up within the forest.

"We will start up a dialogue with local and international bodies which are concerned with preserving nature and wildlife in order to save Sri Lanka's only rain forest. However our exercise will not be a politically motivated one but purely to save the rain forest," Mr. Wijewardene said. He said UNP will make a written request to UNESCO requesting them to help safeguard the rainforest.

"Trees in Sinharaja forest were felled by the State Timber Corporation in the 1970s. Following the lobbying by environmentalists, the then President J. R. Jayewardene stopped that exercise. This was followed by the introduction of National Heritage Wilderness Areas act of 1988 under which all activities done within the forest are prohibited. No one could lay his or her hands on any tree or plant under this legislation. No person can make any fresh clearing as well," he said.

"Legal action could be taken against anyone who violates this Act. We presume that Minister Chamal Rajapaksa who said a water project will be implemented within the Sinharaja forest is aware of this," he also said. He said the project should be stopped forthwith and the water project relocated somewhere else.

"There were 6,782 hectares under the reserved Sinharaja Forest when late President Jayewardene gazetted it as a reserved forest. The forest was extended to 11,992 hectares in 1992.
The National Heritage Wilderness Areas act of 1988 prohibits all activities done within the forest
Following are the excerpts of the short interview.

Q. Are you going to have a dialogue with UNESCO and other institutions personally or is it going to be done by the party leader?

A. I am planning to write to UNESCO and hand over the letter.

Q. Are you going to focus only on Sinharaja or on other places that have been illegally cleared?

A. Will be primarily on Sinharaja as it is a world heritage site that comes under the scope of UNESCO.

Q. Are you planning to visit Sinharaja and other places ?

A. If time permits we will visit many areas that are under threat from illegal logging.