---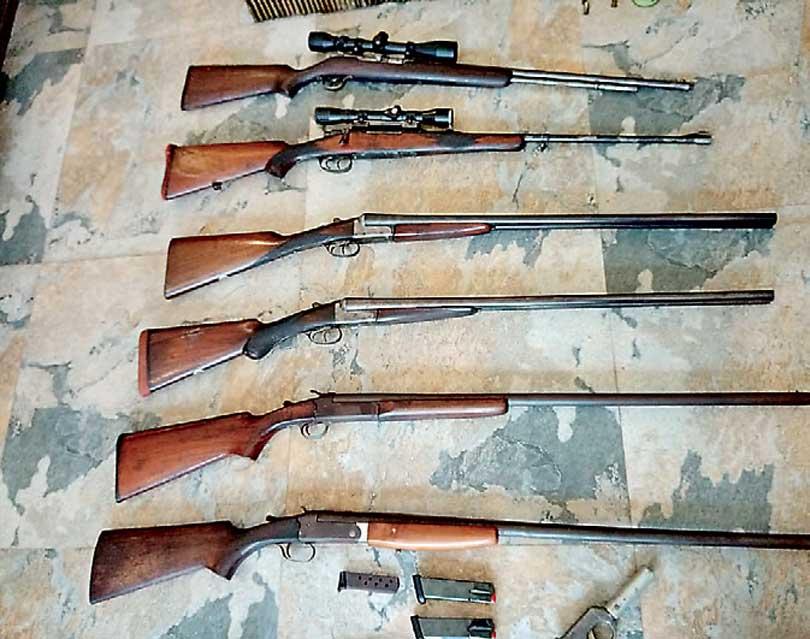 By Darshana Sanjeewa Balasuriya
The Police Special Task Force (STF) raided an armoury in Miriswatta, Katana yesterday and recovered 8 firearms and 1,171 rounds of ammunition.
One suspect was arrested together with the arms. The raid was carried out by the Gonahena STF camp following a tip off received by the Air Force Intelligence Unit.

The STF said that some of the firearms found were foreign made. The STF said that the firearms, ammunition and the suspect were handed over to the Katana Police for further investigations.