---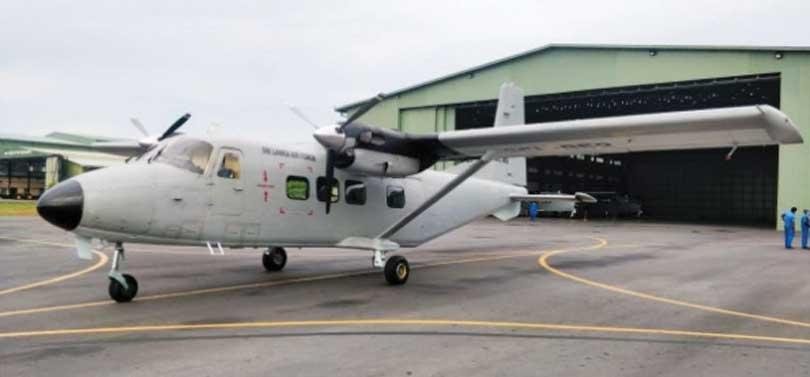 By Darshana Sanjeewa Balasuriya

The Sri Lanka Air Force (SLAF) said it had modified a Y-12 aircraft as an air ambulance. The air ambulance is capable of conducting medical evacuation operations for critically ill Covid-19 patients.
The air ambulance has been fitted with a specially designed Medical Evacuation Kit, equipped with a ventilator, infusion pumps and vital-sign monitors, which can be used for critically ill patients.
The aircraft is spacious, allowing the medial crew greater freedom to attend to patients. It also features a detachable Medical Evacuation Bed which was designed by the Aeronautical Engineering Support Wing at Ratmalana. The plane was air-tested on Thursday, where all systems were checked and found to be successful.
The flight was captained by the Commanding Officer of the No. 8 Squadron, Group Captain Amal Perera.
SLAF sources said the aircraft was modified on instructions of Air Force Commander Sumangala Dias.