---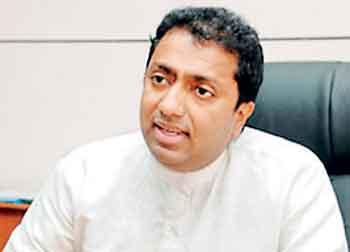 By Yohan Perera
UNP Leader Ranil Wickremesinghe is to meet the party MPs in small groups to review the presidential election results and to decide on revamping the party, UNP General Secretary Akila Viraj Kariyawasam said yesterday.

Mr. Kariyawasam told the media that Party Leader Wickremesinghe will have a series of discussions with groups of UNP MPs to review the results of the recent elections and on how to revamp the party. He said another round of discussions will be held at party head quarters Sirikotha today. Some of the UNP MPs who spoke to journalists after the meeting said some were of the opinion that statements by a few UNPers helped the incumbent President whom they said took an ethnic and religious line during the campaign.

MP Ajith Mannaperuma said some statements made by certain UNPers helped the SLPP candidate's cause.

Some of the MPs were of the opinion that UNP should be given a new face. "Some of us were of the opinion that a strong background should be set for Former Deputy Leader Sajith Premadasa to secure his rightful position in the party," he said. Mr. Mannaperuma said the party should be revamped completely from top to bottom.

Mr. Premadasa should be appointed as the leader as he is still popular despite the defeat at the recently concluded presidential poll. "We opine that Mr. Premadasa should be appointed as the leader." he said.

MP Harshana Rajakaruna said party will be completely revamped within two weeks. MP Kavinda Jayewardene said the focus was made to determine as to why the party had failed to attract the Buddhist votes. He said focus will be made on party reforms later. He said decision on reforms should be made by the parliamentary group.
Some statements made by certain UNPers helped the SLPP candidate's cause
Party will be completely revamped within two weeks
Mr. Premadasa should be appointed leader as he is still popular