---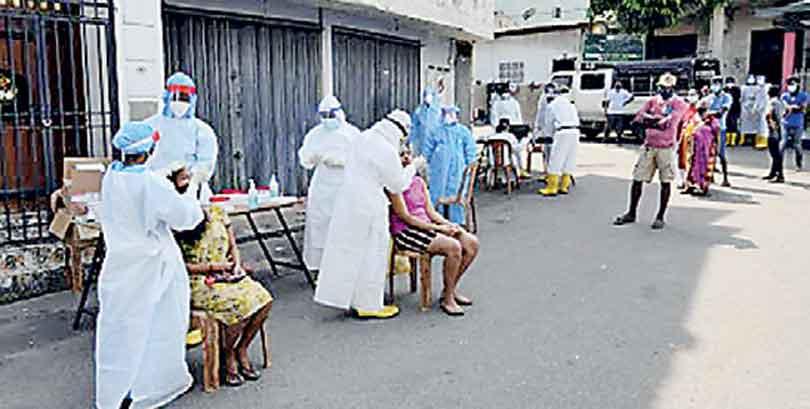 We can't ignore following health guidelines
Conducting random PCR tests would also help show a clearer picture of the COVID-19 situation in the country
By Sheain Fernandopulle
Although COVID-19 cases have declined considerably in the country, it is highly important to conduct random PCR tests in order to ensure the virus has been successfully contained, Public Health Inspectors' Union said.
The PHI Union Head told the Daily Mirror that conducting random PCR tests would also help show a clearer picture of the COVID-19 situation in the country.

"It is visible that the number of daily PCR tests which were in the range of 20,000 some days ago, has now come down to 5,000. This is due to the decrease in COVID cases resulting in lesser first contacts," he underlined.

"However, we can't ignore following health guidelines."

Commenting on the vaccines, the PHI head said there is no need for people to panic about the Chinese vaccine, though it has not yet been approved by the WHO.

"The vaccine has produced good results in the countries where it is being used. Also, the National Medicines Regulatory Authority has granted approval to it. Thus, people need not have fears in receiving the vaccine apart from Astra-Zeneca COVISHIELD vaccine," he stressed.
There is no need for people to panic about the Chinese vaccine, though it has not yet been approved by the WHO