---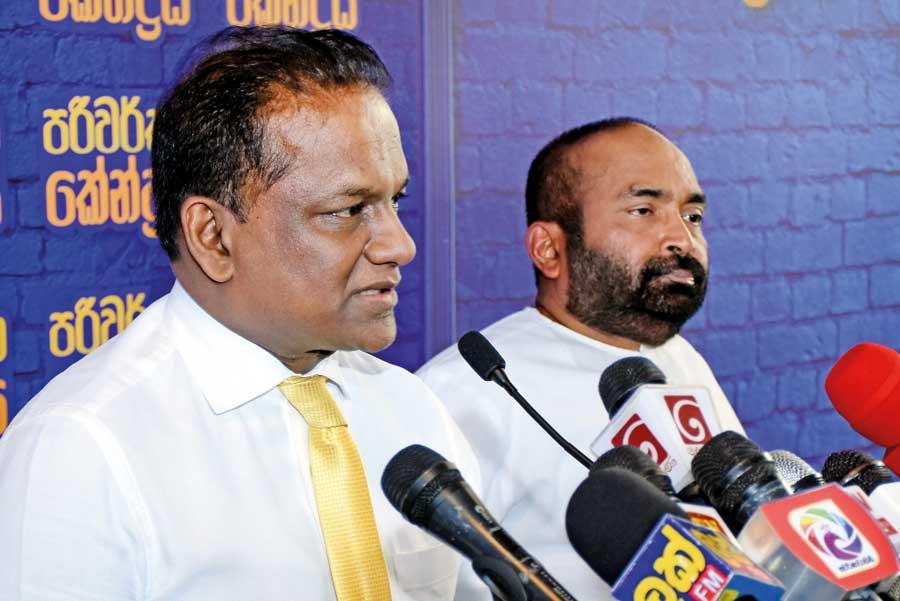 By Sandun A Jayasekera
Colombo District SLFP parliamentarian, Thilanga Sumathipala said yesterday that the priority of the SLFP parliamentary group was not to defeat the budget on April 5th but a change of the entire administration.
He added that the SLFP was of the view that the UNP government cannot be toppled by defeating the budget at the final vote and forming an SLFP government.
Addressing the media at the 'Centre of Transformation' in Colombo, Mr. Sumathipala went onto say that the ongoing power cuts prove that the government does not have solutions to burning national issues.

Responding to a journalist, Mr. Sumathipala said the formation of a national government has become a thing in the past and vowed that there will be no national government, not a single SLFPer would join the UNP to form a national government.

Commenting on the debate on Presidential candidates, he said though the SLPP and the Rajapaksa clan have decided to field Gotabaya Rajapaksa as their presidential candidate, the final selection was still far away.

"It is true that we are campaigning for President Maithripala Sirisena as our presidential candidate while the SLPP is promoting Gota, I believe that we will be able to come to a compromise and nominate a single candidate from our grand alliance to be formed as the winner against the UNP. Our dialogue is progressing smoothly and we have agreed on 20 principles on how to proceed. The subject of presidential candidate is not included in the 20 points formula," Mr. Sumathipala stressed.