---
It was fair that teachers should be included in the priority groups
We cannot allow the pandemic to darken the future of our children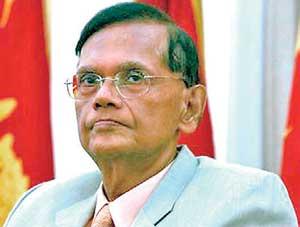 Education Minister Professor G.L. Peiris said yesterday he would request the Government to include school teachers as a priority group for inoculation against COVID-19.
Making his remarks after an observation tour of several leading schools in Colombo, he said it was fair that teachers should be included in the priority groups.

He said steps had been taken for the re-opening of schools in the Western Province on February 15, subject to health precautions.

Already, the schools in the Province are open for students sitting the G.C.E. Ordinary Level Examination.
"We re-opened schools in other parts of the country and kept the schools in these three districts closed due to the pandemic. Yet, we cannot allow the pandemic to darken the future of our children," he said.