---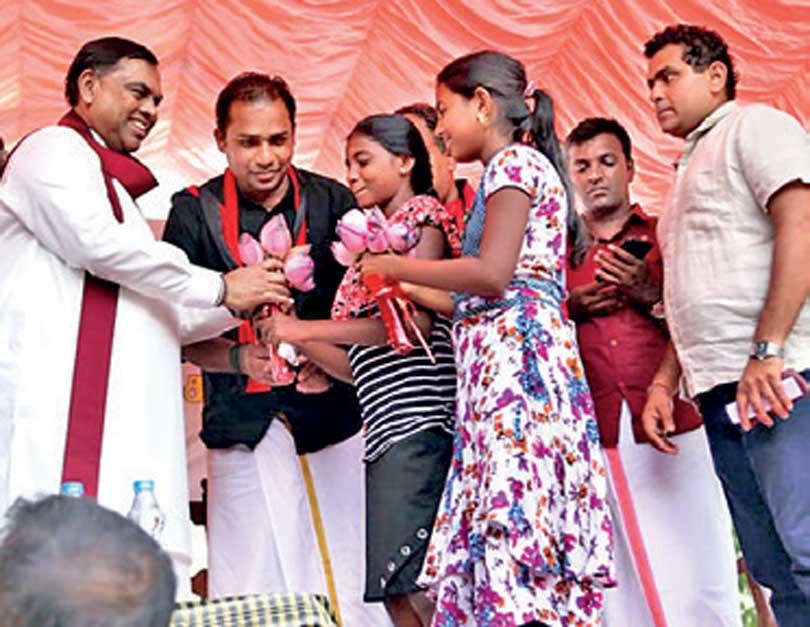 By Lahiru Pothmulla
SLPP National Organiser Basil Rajapaksa said for the first time in history, his party would secure victory in the Eastern Province at the forthcoming presidential election.
Speaking at an election rally held last Sunday at Miyani Hall in Miyani Nagar, Batticaloa, Mr. Rajapaksa said unlike in previous presidential polls, the Easterners would overwhelmingly vote for Gotabaya Rajapaksa at the forthcoming presidential election.

"The people in the East have been overlooked during the past four years. They have become helpless. Without looking into the plight of people, both Muslim and Tamil leaders raise hands in support of government proposals for their benefit. The TNA failed to address the issue of unemployment and those encountered by farmers and fishermen. That is why MP S. Viyalendran formed a new party. He is a skilled MP. He will be given leadership of the programme under a Gotabaya Rajapaksa Government to revive the East," he said.
He said he was content about the development projects they implemented in the East during the previous regime. "We were able to build bridges, markets, roads and supply water," he said. "However, nothing kicked off during the last four years. All projects we initiated were halted. We will takeover the responsibility of serving you after the presidential election. We don't discriminate any community. We serve everyone equally," he said.

He also attended rallies in Kaluwanchikudy, Thannamunai, Karadiyanaru, Oddamavadi and Eravur.
Says Muslim and Tamil leaders raise hands in support of Govt. proposals for their benefit