---
Our campaign is planned in such a way that we can be successful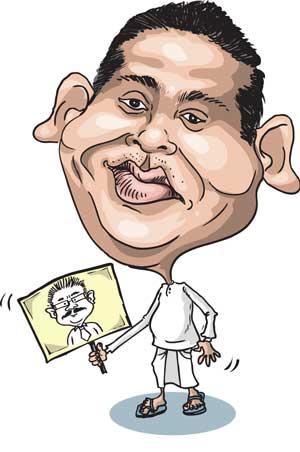 By Yohan Perera
Minister Harin Fernando yesterday said, they in the UNF led alliance candidate Sajith Premadasa's camp, prefer to compete with former Defence Secretary Gotabaya Rajapaksa at the presidential election, rather than with another.
The Minister told a press conference that there is no necessity to block Mr. Rajapaksa from contesting the presidential election.

"There is no necessity to block Mr. Rajapaksa as he is not a challenge for us. We prefer to compete with him as he is not a challenge and also because our campaign is planned in such a way that we can be successful," he said. "We have got the party to make the necessary decisions and we don't have to worry about the rival candidates," he added. Also he said the strikes and protests in the public sector are a planned effort of some interested party for political gains.

MPs Manusha Nanayakkara and S.M. Marikkar who also participated in the press conference alleged that some are trying to inflict fear among the people by circulating documents which refer to impending bomb attacks.