---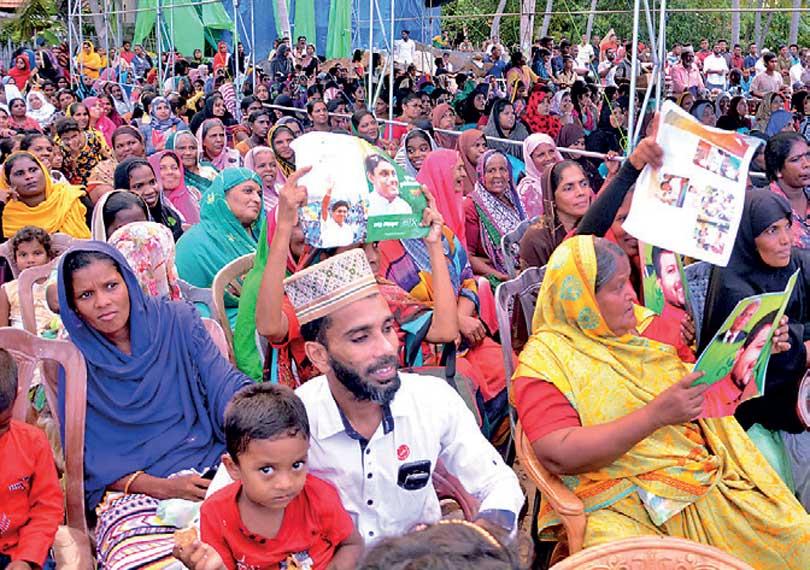 We will hand over the lands to the owners within the first two years of a future administration led by Sajith Premadasa
By Yohan Perera and Sithum Chathuranga in Mannar

The lands which belong to the individuals in the North will be handed over to them within the first two years of the future administration led by New Democratic Front (NDF) Presidential candidate Sajith Premadasa, the government assured over the weekend.
This assurance was given by both Prime Minister Ranil Wickremesinghe and Minister of Health Dr. Rajitha Senaratne during their visit to North during the last few days.
"We will hand over the lands to the owners within the first two years of a future administration led by Sajith Premadasa but will keep back all lands which are essential with the government," Dr Senaratne said.

Also he said the government had already begun work on a special rehabilitation hospital in the North for the benefit of those who have become differently abled as a result of the war.
Prime Minister Wickremesinghe said the government had already set up the Office of Missing Persons and the Office of Reparation to pay compensation to the families of those who have disappeared during the war. Also he pledged to start up programmes to help the women in the North.

Minister Ravi Karunanayake said the government will implement what it could not implement during its first term if given another term under NDF candidate Sajith Premadasa from November this year.

Pics by Pradeep Pathirana