---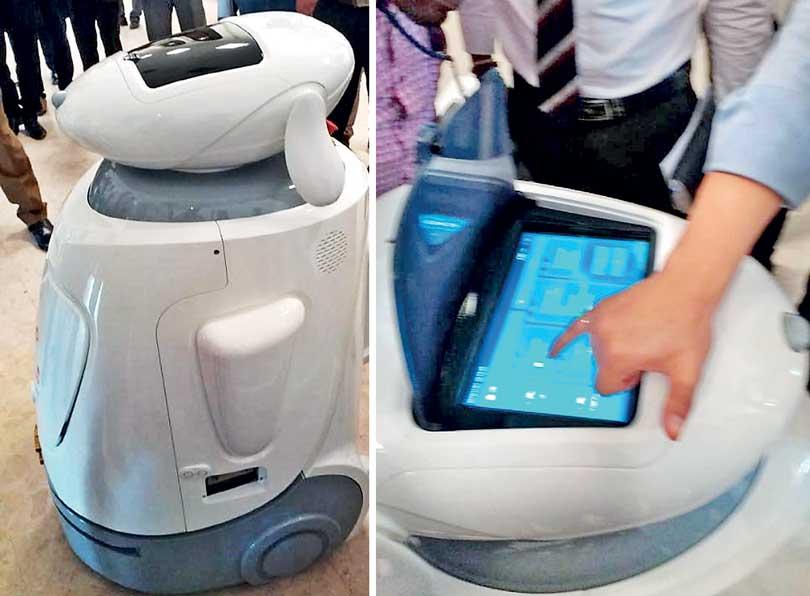 By Chaturanga Samarawicrama
The Police Narcotic Bureau (PNB) attached to the Bandaranaike International Airport (BIA) yesterday for the first time ever conducted drugs and narcotics inspections with the use of two robots.
Police Spokesman Ruwan Gunasekera said the Police Department received the two robots in the form of a donation from the Chinese Government.
These two machines had been installed at the arrival and the departure lounges of the airport.