---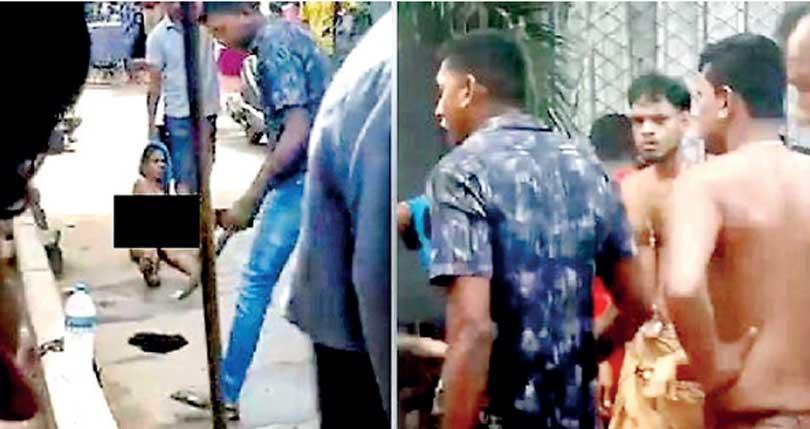 By Darshana Sanjeewa Balasuriya
A police investigation has revealed that the naked woman who appeared in a video that went viral on social media, had undressed herself before obstructing the police from arresting a suspect wanted over drug trafficking.
The incident is reported to have taken place in Thotalanga.

A Senior police officer said a group of police officers attempted to arrest a male suspect wanted over possession of heroin.

However, the woman who appeared in the video had undressed herself and attempted to throw faeces at police officers. She had also tried to assault the police officers by pelting stones at them.

The woman had refused to wear any of the dresses offered by the police officers.

Investigations also revealed that the woman's husband who was an underworld figure had been killed and the woman is allegedly aiding drug trafficking.
The suspect woman had been arrested in Puttalam area on Wednesday and was to be produced in the Court.
The woman's husband who was an underworld figure had been killed and the woman is allegedly aiding drug trafficking