---
Unions had not given proper notice to Ministry about the TU action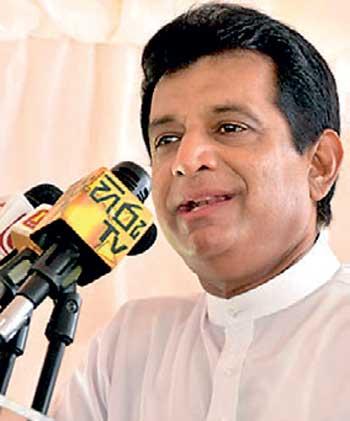 By Chaturanga Samarawickrama
Transport State Minister Ashok Abeysinghe yesterday took a stern stance not to negotiate with the Railway Trade Unions until the train strike is called off.
He said the Railways Trade Union Alliance (RTUA) launched its trade union action without informing the ministry.

After making the Railway Service as an essential service, the ministry would be able to take strict legal action against railway strikers.

About twelve trains had been assigned for transport yesterday while twenty had been assigned in the evening despite the strike
"Certain railway employees informed the Minister that they were willing to work without participating in the strike, but the strikers do not let them do so. The Ministry has informed the police about this," the minister said.

We have all the telephone numbers of those who threatened workers and their identities will be revealed in the future, he said.

However, the Minister said discussions would be held only if the strikers called off their trade union action and informed the Ministry of a smooth train service.

"I also informed the Chairman of the Special Commission, S. Ranugge not to hold discussions with the trade unions until they call off their trade union action.

Meanwhile, Secretary of the Railway Guards' Union, P.M.P. Pieris said the RTUA conducted their trade union action for eight days but no responsible authority came forward to solve their issues.

While blaming the State minister he said the Minister was responsible for all these actions. He did not ask for a discussion. He also did not let the Special Commission Chairman S. Ranugge to intervene in the issue, he alleged.