---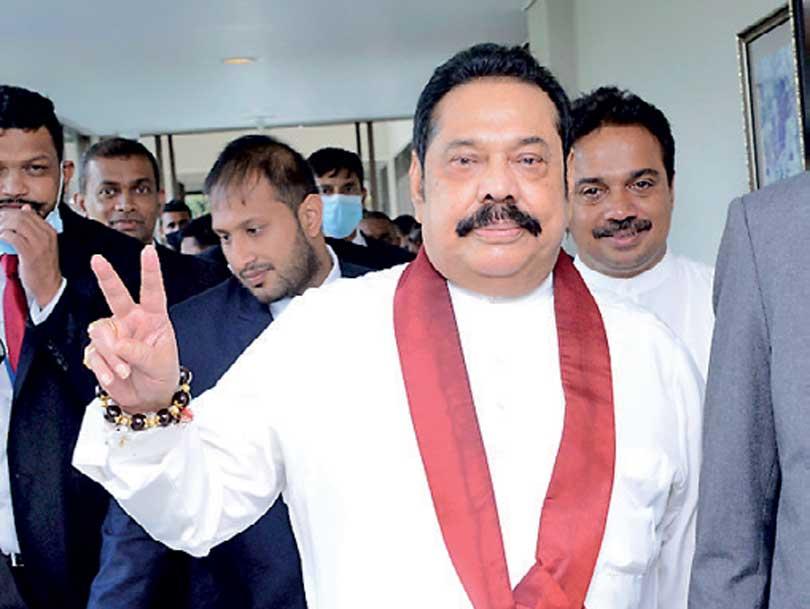 Record number of 14 political parties representing House
By Yohan Perera
The ninth Parliament of Sri Lanka was inaugurated yesterday with the appointment of a Speaker.
President Gotabaya Rajapaksa arrived in Parliament and addressed it at 3.00 pm in a simple ceremony conducted devoid of the usual horse parade and gun salute.

The ninth Parliament of Sri Lanka which began its inaugural sessions was a unique one as it represents a record number of political parties. Fourteen parties have secured representation in the present Parliament which was constituted based on the results of the August 5 general elections. They are the Sri Lanka Podu Jana Peramuna (SLPP), Samagi Jana Balawegaya (SJB), Sri Lanka Freedom Party (SLFP), Ilankai Tamil Arasu Katchi (ITAK) Jathika Jana Balawegaya (JJB), Eelam People's Democratic Party (EPDP), Ahila Illankai Thamil Congress, Tamil Makkal Viduthalai Pulihal (TMVP), Sri Lanka Muslim National Alliance, Sri Lanka Muslim Congress (SLMC), Tamil Makkal Thesiya Kootani, All Ceylon Makkal Congress, United National Party, Our Power People's Party and the National Congress.

Since Independence, the UNP has represented Parliament or the State Council either as the ruling party or the main opposition. However, the UNP was relegated to a single seat this time. The UNP did not have any representation yesterday in the House since it failed to finalise its National List slot.

The House met after a lapse of five months since it was dissolved on March 2 2020. COVID 19 pandemic resulted in the postponement of the polls and the new Parliament was forced to meet after five months since the dissolution of the last Parliament.

Social distancing was maintained in the gallery while the body temperature of every visitor including MPs was checked twice. Some MPs were seen without face masks while few were seen greeting each other by shaking hands.
The UNP did not have any representation yesterday in the House since it failed to finalise its National List slot