---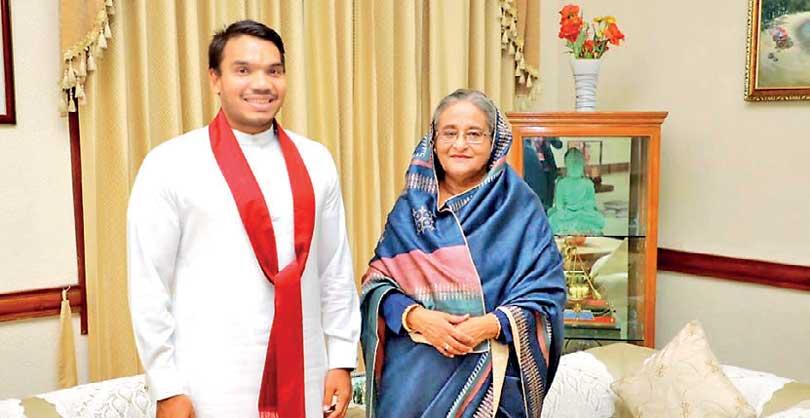 UPFA MP Namal Rajapaksa met Bangladeshi Prime Minister Sheikh Hasina in Dhaka on Thursday.

Mr. Rajapaksa said he was humbled by Prime Minister Hasina's wealth of knowledge on regional politics and that he was particularly encouraged by her commitment toward poverty alleviation in Bangladesh.

'No doubt it'll benefit the entire region," he said.