---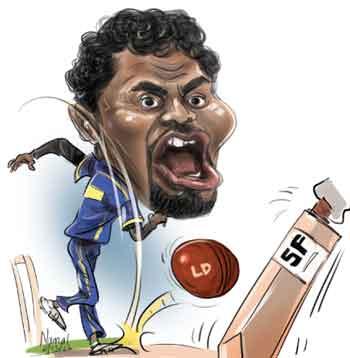 Former Sri Lankan Cricketer Muttiah Muralitharan has sent a letter of demand demanding Rs one billion from SJB MP Field Marshall Sarath Fonseka over an alleged defamatory statement made by him in a political rally on March 15.
Muralitharan's Lawyer said his client had stated that on or about March 15, 2021, Sarath Fonseka had made various purported accusations against him at a political rally organised by the "Samagi Jana Balawegaya" political party and the said purported accusations were false.

"Our client has instructed us that in the aforesaid circumstance, Fonseka is liable and obliged to pay our client the said sum of Rs. 1,000,000,000/- as compensation for the aforesaid loss and damage suffered by our client," the
Lawyer said.

"As such, we are instructed to demand of you and we do hereby demand of you that you pay the said sum of Rs. 1,000,000,000/- within 7 days from the date hereof," the Lawyer told Fonseka.

"Should you fail to do so, we are instructed to institute legal proceedings against you to recover the said Rs.1,000,000,000/-, legal interest and the costs of suit.