---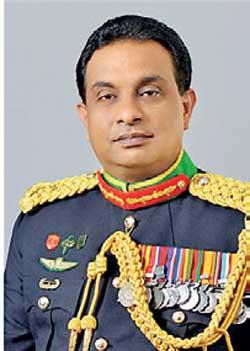 Retired Major General Sumedha Perera tipped to be appointed as the new Chief of Defence Staff (CDS) soon, after amending the CDS Act, informed sources said.
The CDS post fell vacant with the retiring of Adm. Ravindra Wijegunaratne on January 1 with the completion of his service. Then President Gotabaya Rajapaksa appointed Army Commander Shavendra Silva as the acting CDS until the new appointment is made.

Sources also said the CDS act is to be amended giving more powers to the CDS.

Maj. Gen. (Rtd) Perera was one of the pioneers of the Air Mobile Brigade of the Sri Lanka Army during the high intensive battles fought against LTTE. During his illustrious career, he has held many staff appointments at different levels at many military formations in the Army. He was the Commandant of Army Training School and Infantry Training School. He also held the post of Military Spokesman at the Ministry of Defence and the Media Director at the Army Headquarters. He has commanded the 533 Infantry and a few other Infantry battalions. At the time of his retirement, he was the Chief of Staff of the Army. (SJ)
CDS act is to be amended giving more powers to the CDS