---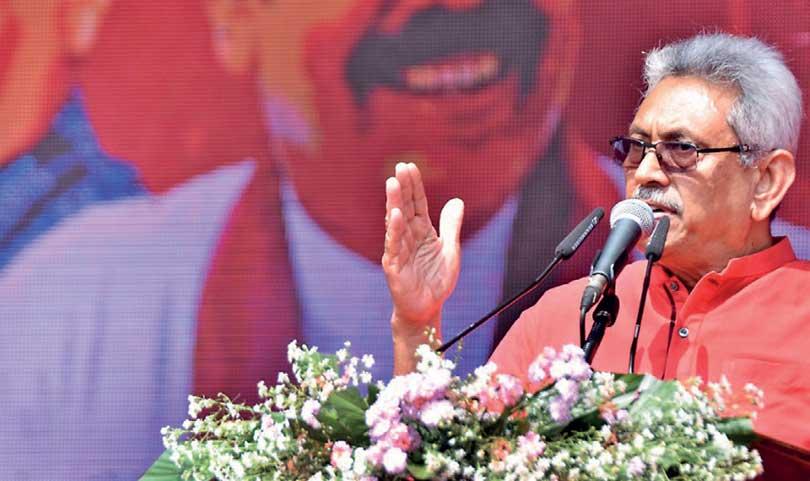 Garbage can be managed through Pradeshiya Sabhas in small towns and other local government bodies
By Lahiru Pothmulla
SLPP presidential candidate Gotabaya Rajapaksa yesterday said they would introduce the latest technology to local government bodies to manage garbage collection and disposal within their area.
Speaking at a rally in Kalawana yesterday, Mr. Rajapaksa said dengue and many other diseases spread due to mismanagement of garbage collection.
"There is technology to manage garbage at local government bodies itself. We have studied about this. Garbage can be managed through Pradeshiya Sabhas in small towns and other local government bodies," he said.

Meanwhile, Mr.Rajapaksa said they would pay special attention to rural development as 70 per cent of the Sri Lankan population are settled in these areas.
"Everywhere I go, people request for drinking water. We will give that and also develop facilities at rural hospitals improving health facilities provided to the people,"
he said.

He said Colombo and other urban areas were developed and made them people friendly cities during our tenure.

"They were not made concrete cities but green cities with walking paths so that the people can spend time leisurely. We made Jaffna, Galle and Kandy people friendly cities," he said.
Everywhere I go, people request for drinking water. We will give that and also develop facilities at rural hospitals