---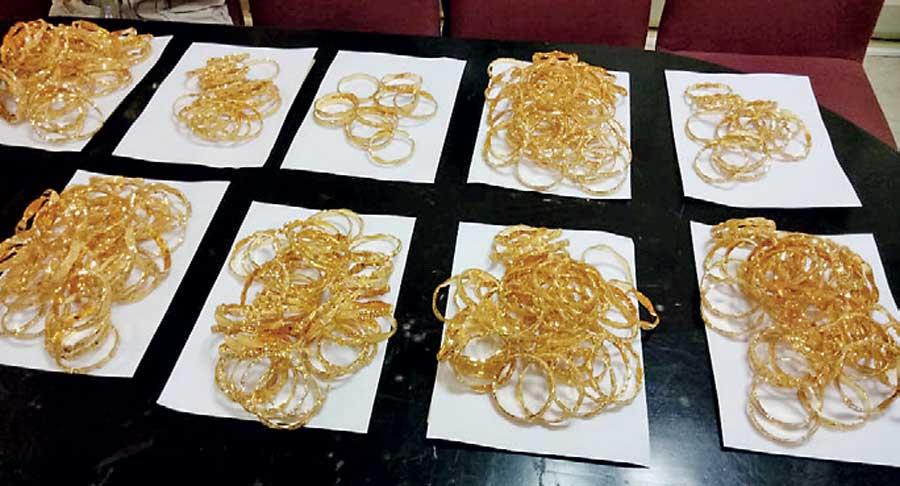 By Chaturanga Samarawickrama and T. K. G. Kapila
A Sri Lankan crew member attached to a foreign airline had been arrested at the Bandaranaike International Airport (BIA) last morning with Gold Bangles worth more than Rs.20 million while he was attempting to smuggle them into the country, Deputy Director and Acting Spokesman Vipula Minuwanpitiya said.

He said the 28-year-old suspect was arrested when he arrived from Doha in Qatar with 423 Gold Bangles weighing four kilograms. The Bangles were found packed inside his baggage.

Investigations were carried out under the guidance of Customs Additional Director General Saman Ranawana and Airport Customs Director M. A. Karunarathne, Deputy Director V. Minuvanpitiya, Customs Superintendents K. H. P. Kumarasiri, T. B. Randeniya along with Deputy Superintendents H. Guruge D. N. C. Abenayake, A. K. R. Samanjith and B. D. S. A Wijewardhene.