---
Only UNP and SLFP can develop this country. The SLPP only wants to pursue family politics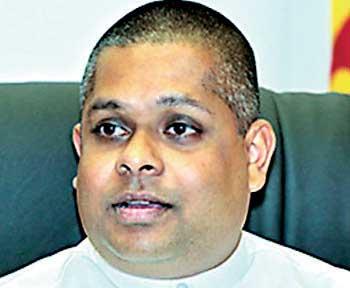 By Ajith Siriwardana
Former MP Sajin de Vass Gunawardena said yesterday he was well aware of Sri Lanka Podu Jana Peramuna (SLPP) MPs and their objectives more than anyone else.
He told a news conference that only two parties were capable of developing the country's economy and ensuring national security and said the SLPP was only concerned of family politics. "As someone who had associated with SLPP MPs, I am well aware of their policies and objectives. Only UNP and SLFP can develop this country. The SLPP only wants to pursue family politics," he said.
Mr. Gunawardane said it was not easy for the SLPP to win an election until they come to terms with the demography of the country. "The SLPP MPs have not rectified their past political mistakes. They cannot win an election until they realize the importance of the racial composition of the country. It is must for the SLPP to join hands with the SLFP to give a fight to the opposition candidate at the upcoming presidential election," he said.
He said he would support a candidate who will ensure national security, take the country forward and give leadership to the country without nepotism.