---
Our leader ensured a fair representation of women in local bodies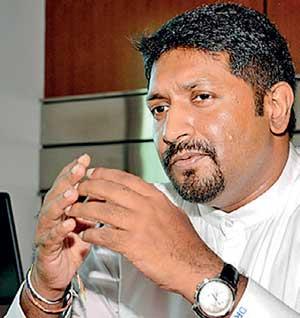 By Yohan Perera
One of the main positions in the UNP should be reserved for a woman whenever the party is re-organised in the future, Deputy Leader Ruwan Wijewardene said yesterday.
Mr. Wijewardene who made this proposal during a gathering at UNP headquarters Sirikotha said this should be done to allow women to come forward

in politics. "It was our leader who ensured a fair representation of women in local bodies. We were not going to stop at that as our plan was to ensure a fair woman representation in the Provincial Councils and in Parliament. However I would like to propose that a woman should be given a main position in the UNP as and when it is re-organised in the future," Mr. Wijewardene said.

"Sri Lanka has made some achievements when it comes to women's rights in the recent past. Sri Lanka was able to produce the world's first woman Prime Minister and also a woman President. It is women who send in foreign remittances to Sri Lanka. However we have seen some setbacks as well. We saw how around 20 police officers opposed the appointment of Sri Lanka's first woman DIG in Sri Lanka and how a woman was murdered by cutting off her head recently. It is the women who face the high cost of living as they run the households,"
he added.