---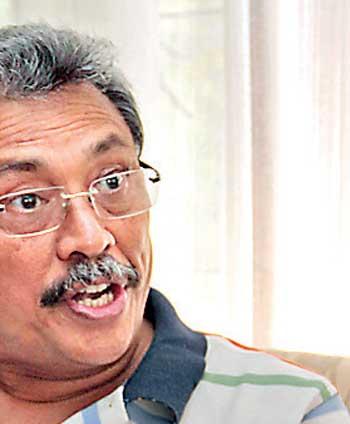 By Shehan Chamika Silva
After considering the prosecution's request made in relation to the case filed against former Defence Secretary Gotabaya Rajapaksa and six others over the alleged misappropriation of Rs. 33.9 million by building a D. A. Rajapaksa museum, the Colombo Special High Court yesterday decided to continue hearing evidence over the case on a daily basis from October 15, 2019.
On an earlier occasion, the Supreme Court had directed the Special High Court to stop hearing further evidence over the D.A. Rajapaksa museum case till October 1, 2019 as the Supreme Court decided on the appeal made by the Defence in this case over the jurisdiction of the Special High court to hear the case.

However, Deputy Solicitor General Dileepa Peiris made a request before the Special High Court trial-at-bar to continue the trial after a date of October 1, 2019. The DSG also said that the Supreme Court appeal application could be completed within a week and therefore to fix the rest of the trial from October 15.

Meanwhile, the Defence had also objected to the prosecution's stance to amend the fifth count of the Indictment. The DSG said that the prosecution could continue the trial based on the original indictment and therefore to allow to continue the Trial.

The Trial-at-Bar comprising Judges Sampath Abeyrathna, Sampath Abeykoon and Champa Janaki Rajarathne issued summons on three witnesses to appear before court on October 15, 2019.
The DSG said that the prosecution could continue the trial based on the original indictment and therefore to allow to continue the Trial