---
The Suraksha Insurance scheme project is one of the pivotal projects that has been implemented for students in the recent past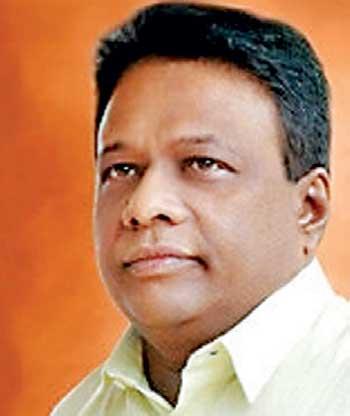 By Sheain Fernandopulle
Rejecting media reports that the Government had decided to suspend the Suraksha Insurance scheme, Education Minister Dullas Alahapperuma said yesterday the Government would proceed with the scheme project as it is an enormous aid for school students.
"The Suraksha Insurance scheme project is one of the pivotal projects that has been implemented for students in the recent past," the Minister said.
He said the Government had realised the significance of implementing this project considering the fact that it can empower and assist school students in a useful manner.
"We will take necessary steps to rectify the shortcomings that can be observed in this scheme project and deliver it in a better way for students," he added.

However, the Government decided to temporarily halt the provision of tabs for school students until a proper probe is carried out into alleged misappropriation of funds when launching the project.

The scheme was introduced by the last Government as a gift of free medical and personal accident cover open to all Sri Lankan schoolchildren and is facilitated by Sri Lanka Insurance, which offers the service through its extensive network of 150 branches island-wide. Around 4.5 million schoolchildren are covered under this scheme, which works on a reimbursement basis.