---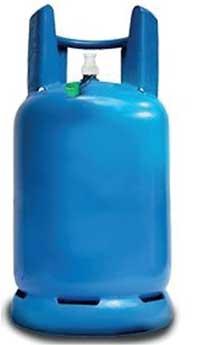 By Ajith Siriwardana
The Finance Ministry has made arrangements to make an emergency purchase of 12,000 metric tons of gas in order to meet the prevailing shortage in the domestic market, the Finance Ministry said.
It said Litro Gas Company which came under the purview of the Finance Ministry would import this stock and take apt measures to release them to the market with immediate effect.
"A shipload of gas carrying 3,600 metric tons docked last Saturday at Colombo Port. Another tanker carrying 3,600 metric tons of gas will arrive today. Yet another shipload of 3,600 metric tons is expected on November 9. Under the emergency purchase placed under the ordinary procurement procedure, 6,000 metric tons of gas will reach the country within next week. The gas shortage created due to the short supply by a private company will end this week," it said.

Meanwhile, it said the Consumer Affairs Authority (CAA) had raided some 40 gas sales outlets that exploited the gas shortage, hid stocks and sold them at higher prices later.
"The CAA has taken measures to increase the number of such raids in the next few days. Legal action will be taken against such unscrupulous domestic gas agents," it said.