---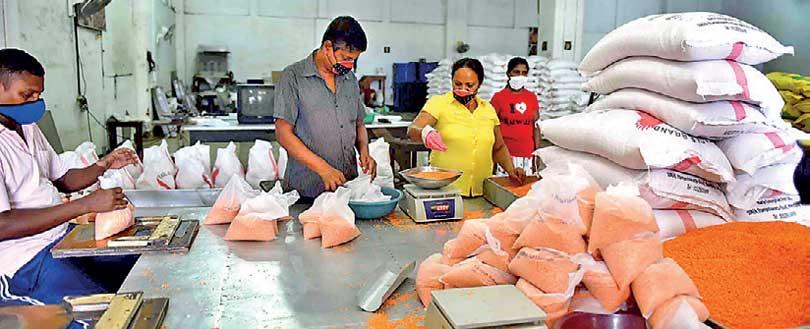 Relief packages being prepared by SATHOSA staff members at D. R Wijewardene Mawatha stores. Pic by Pradeep Pathirana
By Yohan Perera
The government is to distribute a relief package containing five essential food items to people who are in dire need at this time of crisis, Sathosa Deputy Chairman Thushara Dissanayake said yesterday.
"This package will include rice, potatoes, onions, Dhal and canned fish. This will be distributed in all areas," Mr. Dissanayake said.

"Sathosa and Laksathosa will team up with Sri Lanka Army to distribute this package in all areas. He said the packages are being put together in all SATHOSA stores.
"We will ensure that there is no shortage of any essential food item. Our transport department will also participate in the distribution process," he said.