---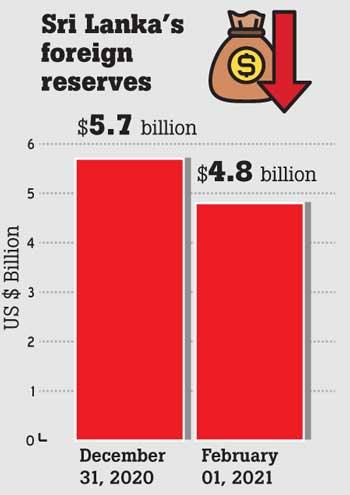 By Yohan Perera
Highlighting that Sri Lanka's foreign debt services which has to be settled for this year had reached $6 billion, SJB MP Harsha de Silva yesterday urged the government to state as to how it is going to settle them.
Dr. de Silva alleged during a press conference yesterday that an international sovereign bond issue which Sri Lanka went into in 2011 and another issue which the country went into in 2012 will mature this year while the government will have to make payments for the SWAP arrangements it has got into this year.

"The sovereign bond issue the government went into was at the rate of 6.25 per cent, while the rate for the sovereign bond issue in 2012 was 5.88 per cent. In addition, the government will have to settle what it had borrowed from the World Bank and Asian Development Bank while it has to make payments for the SWAP agreements it had got into with local state banks," the MP said.
SL foreign reserves were $5.7 billion as of December 31 last year