---
Used by King Buwenekabahu II in Kurunegala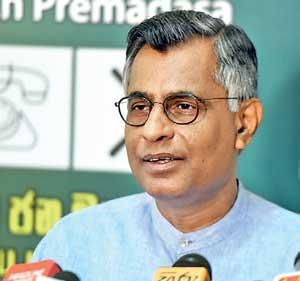 By Yohan Perera
Former megapolis minister Patali Champika Ranawaka yesterday alleged that a government higher-up was involved in demolishing the 13th century assembly hall used by King Buwenekabahu II in Kurunegala while the mayor of the area was being blamed for it.
"We have reason to believe there is a minister behind the move to demolish the ancient building without the approval of the Department of Archaeology," he said.

Mr. Ranawaka said the Samagi Jana Balawegaya (SJB) will take action against those who were behind the demolition which he described as a crime.

"The building is being demolished to provide room for someone to construct a hotel in the area and wants the road widened," he said. "I was in charge of the Urban Development Authority (UDA) during the previous government and never destroyed any archeologically valuable sites bu tinstead safeguarded them," he added.

Meanwhile, Archaeology Department's Director General Prof. Senarath Dissanayake said he had information that a portion of the building was in danger but action had not been taken to preserve it and had called for a report from the area office of the Archaeological Department on this matter.

Quote -- The building is being demolished to provide room for someone to construct a hotel in the area and wants the road widened,