---
Everything is done in a transparent manner, says Prof. Peiris
There were ten students who had obtained 200 marks at the scholarship examination and 16 children with 199 marks each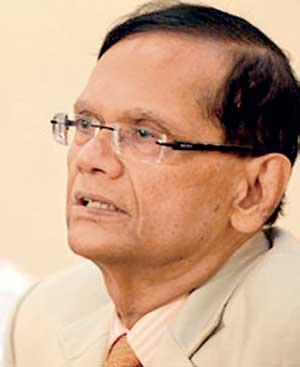 By Yohan Perera and Ajith Siriwardana
Dismissing allegations made by Opposition Leader Sajith Premadasa that the government had increased cut-off marks of the Grade five scholarship examination, Education Minister G. L. Peiris told Parliament that nothing had been done outside the usual procedure.
Prof. Peiris said the cut-off point was decided on the basis of children's performance, the vacancies available in Grade six classes in schools and the applications received from children. "Everything is done in a transparent manner," the Minister said.

"As I understand Mr. Premadasa wants the marks received by the students reduced. I cannot think of such a thing. I fail to see why Mr. Premadasa is making such requests," he said.

"There were ten students who had obtained 200 marks at the scholarship examination, and 16 children with 199 marks each. Such high performance has been made by the children in rural schools .They have achieved this success despite the difficult situation triggered by the COVID 19 pandemic," he added.

Referring to another allegation made by Mr. Premadasa that school children had not been given uniform material though it was claimed by the Minister that all children were given these material, Prof. Peiris said he never said all children were given uniforms. " I only said the provision of uniform material is in progress," he said.
Such high performance has been made by the children in rural schools