---
The three-wheeler that had toppled, was severely damaged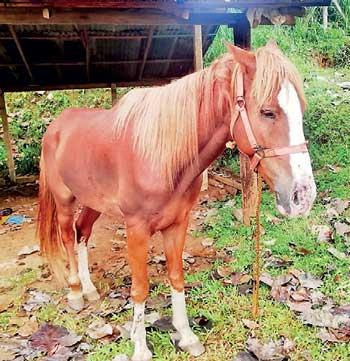 By Adhikari Mudiyanse
Four individuals including a woman were admitted to the Polgahawela hospital after their three-wheeler crashed into a horse in Polgahawela on the Colombo-Kurunegala main road last night, police said.
They said the three-wheeler was transporting three persons on a hire at the time of the accident, when the rider was unable to control the horse that had taken a sudden turn to the right side of the road. The three-wheeler which was travelling behind the horse, had then crashed onto it.

The three-wheeler that had then toppled, was severely damaged.

The injured woman was later transferred to the Kurunegala Teaching Hospital for further treatment. Polgahawela police are conducting further investigations.