---
Police warns curfew laws will be strictly enforced
Vehicles can pass through the district but no stopping allowed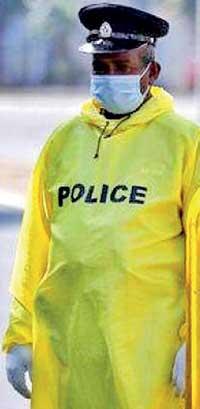 By Darshana Sanjeewa Balasuriya
A four-day quarantine curfew was clamped on the Gampaha District from last night upto 5 am on Monday, October 26 with Police warning that curfew laws will be strictly enforced.
Police Spokesman DIG Ajith Rohana said public transport services would be allowed to operate through curfew imposed areas, but such vehicles will not be permitted to stop in these areas unless in an emergency.
DIG Rohana said strict action would be taken against those who violate quarantine regulations.
"There are several major factories situated in the Gampaha District and they can be operated under the health officials' recommendations. However, employers of these institutions should provide necessary transportation for their workers maintaining health guidelines.

Those who provide transport facilities for their employees are not allowed to transport employees from different companies in one vehicle," he said. DIG Rohana said that essential services such as health, water supply, electricity, media and airport services are allowed to operate in curfew imposed areas with the use of service IDs.
"However, no one should attend to any work station from the areas, especially if they are placed under self quarantine," he said.

Meanwhile, the National Operation Centre for Prevention of COVID-19 said six Grama Niladari Divisions in the Agalawatta and Palindanuwara Divisional Secretariats in Kalutara District have been declared as isolated areas with immediate effect until further notice.
strict action taken against violators of quarantine regulations
airport and essential services permitted to operate in curfew areas using service IDs