---
Those in isolated areas urged to stay home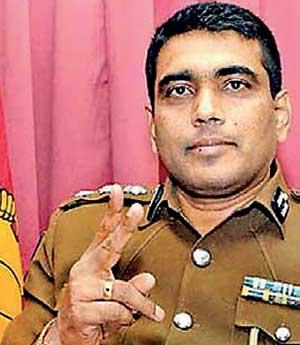 By Darshana Sanjeewa Balasuriya
While urging the public and all institutions to strictly follow the new normal concept from today, Police Spokesman DIG Ajith Rohana said that no one would be allowed to leave or enter the areas declared as isolated, unless it is a medical requirement.
Addressing a special press briefing yesterday the DIG said that people living in isolated areas will not be permitted to leave the area to report to work until isolation status is lifted.

"From today, factories, institutions and other offices are open and everyone should take appropriate action to continue with their day-to-day work by following the new normal concept," he said.
He said on the recommendation of the Director General of Health Services and the observations of the Health Ministry, it has been decided to isolate 25 police areas in Western Province, Kegalle and Kurunegala.
Accordingly, 12 police areas in Colombo, eight police areas in Gampaha, two police areas in Kalutara, two police areas in Kegalle District and one police area in Kurunegala were declared as isolated areas with effect from 5.00 am on Monday.

DIG Rohana said that quarantine rules and regulations will strictly be enforced in the areas where the isolation order has been issued.

"No one can leave the area while outsiders cannot enter the area. So it is strictly prohibited to travel and everyone should be at home. But if they have health problems, especially if suffering from heart disease or kidney disease or in need of dialysis treatment, they can proceed to the nearest hospital.
Pregnant mothers can also proceed to the nearest hospital whenever they require to do so, and they don't need any permit," the Spokesman said.

However, other persons in isolation areas should remain at home at all times.
"In addition, health authorities have isolated five condominiums in Colombo Central and Colombo North areas. Therefore, the residents of those condominiums are strictly prohibited to leave their condominium under any circumstances unless it is a medical requirement," he said.
DIG Rohana said that delivery services will be permitted to operate in isolated areas with the permission of the respective Divisional Secretary.

"Each supermarket or any other institution that provides essential food items can get 15 passes and if it is a food court, they can get 10 passes and the pharmacies can get passes for online delivery services," he said.
Commenting on vehicular movement, the spokesman said that vehicles are permitted to travel through isolated areas. However, they cannot stop the vehicle, they cannot get passengers from these areas, nor are they allowed to stop in the areas where isolation order is being implemented, he said.

He said the public should adhere to quarantine rules and regulations irrespective of the area where they live.
The spokesman said that special operations will be carried out from tomorrow across the country to arrest those who are not wearing face masks and not maintaining social distancing in public.

He also said police officers in civvies would also be deployed to monitor self-quarantine activities.
From today, factories, institutions and other offices are open and everyone should take appropriate action to continue with their day-to-day work by following the new normal concept