---
Says President's visit to India will bolster bilateral ties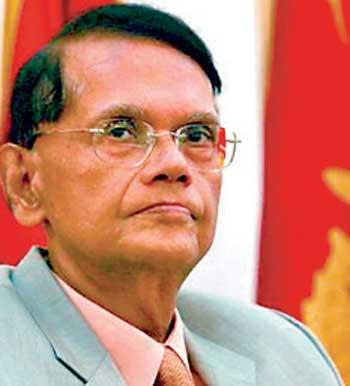 By Lahiru Pothmulla
The Sri Lanka Podujana Peramuna (SLPP) said yesterday Parliament should be dissolved immediately by calling for a snap general election.
SLPP Chairman Professor G.L. Peiris said a new Parliament should be elected to reflect the mandate of people and to ensure the smooth functioning between the executive and legislature.
"The incumbent Parliament does not reflect the people's mandate today. When we look at the results of the presidential election, we see a clear mandate given to President Gotabaya Rajapaksa with an overwhelming majority. Had this been a general election, we would have secured more than 120 seats in Parliament," he told a news briefing held yesterday.
He said President Gotabaya Rajapaksa has said Parliament would be dissolved at the earliest opportunity available next year.

"Constitutionally, the President can dissolve Parliament on March 1 next year when its term completes four and a half years. However, Parliament can be dissolved with a two-thirds majority before March. Therefore, it is the duty of MPs to respect the people's mandate given at the presidential election and go for general elections," he said.

Prof. Peiris said if the President dissolved Parliament on March 1, it would take at least five to seven weeks to hold general elections.

"This is a time-consuming process. That's why MPs should dissolve Parliament before March with a two-thirds majority. A government with a majority that reflects the people's opinion should be elected to efficiently deliver pledges made during the presidential election. However, the Gotabaya-Mahinda combination will not stay idle solely because we don't have a majority in Parliament. They will do their best to deliver the pledges in the meantime. They will ensure that main pledges including the ones made to revive the defence sector and national economy are materialised. However, it is the responsibility of MPs to make way for Parliament dissolution respecting the people's opinion," he said.
Says if Prez dissolves P'ment on March 1, it will take at least 5-7 weeks to hold general elections