---
There are certain laws which people practice in their personal capacity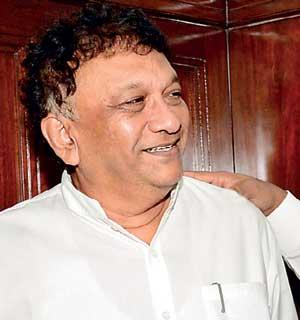 By Yohan Perera and Ajith Siriwardana
The concept of 'One Country, One law' which President Gotabaya Rajapaksa pledged to adopt through the new constitution could be a difficult task, Chief Opposition Whip Lakshman Kiriella told Parliament yesterday.
Mr. Kiriella who was speaking during the debate on the President's policy statement in the House yesterday, said it would be a difficult task to adopt the 'one country one law'. "There are certain laws which people practice in their personal capacity. The Kandyan law which is practiced in areas such as Kandy, outlines how property should pass from one generation to another. It will not be easy to do away with such laws. The situation is the same when it comes to the Thesawalamai law and Muslim law" Mr. Kiriella said.

The MP also questioned as to what would become of the independent commissions established under the 19th Amendment to the Constitution if the government was to abolish this piece of legislation. "The 19th amendment was endorsed by the MPs in the opposition in 2015. It was actually approved by 223 MPs in 2015. Those in the government today actually proposed amendments to the constitutional changes brought by our government" he said.

He recalled that the 19th Amendment proposed to take way powers of the executive president but had to change plans following a determination by the Supreme Court and because of the amendments suggested by the opposition.
The 19th amendment was endorsed by the MPs in the opposition in 2015