---
These legal provisions are taken on a temporary basis to protect the rights of those combating COVID-19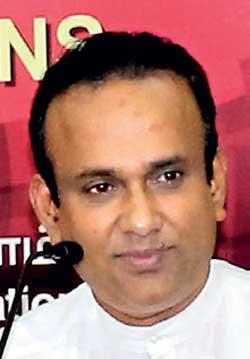 By Sandun A. Jayasekera
The cabinet approval was granted on Monday (09) for the COVID-19 (Temporary Provisions) Act, Co-Cabinet Spokesman Ramesh Pathirana said yesterday.
The new Act will provide for taking certain temporary measures to provide legal protection to all relevant parties and persons in the administration of justice under the current COVID-19 pandemic, he added.
Minister Pathirana said as per the COVID-19 pandemic, it had become appropriate to make provisions for measures to be taken in respect of time limits, particularly when employees are ordered to take certain measures within specified time limits when performing their duties.

Accordingly, the Cabinet approved the proposal submitted by the Minister of Justice Ali Sabry to provide instructions to the Legal Draftsman to draft the COVID-19 Bill to impose relevant provisions including such identified matters.

"These legal provisions are taken on a temporary basis to protect the rights of all those involved in combating the COVID-19 viral infection and those affected from the pandemic, Minister Pathirana," stressed.