---
Health Ministry not taking decisions on its own but through a technical committee
Who is better than the Prime Minister to make a decision on behalf of the Govt., asks Hakeem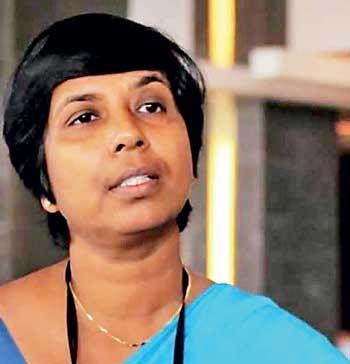 By Ajith Siriwardana and Yohan Perera
State Minister Sudarshani Fenandopulle said yesterday the Prime Minister's proposal to allow the burial of Covid-19 victims would have to be implemented in agreement with the Technical Committee of the Health Ministry.
Responding to a question raised by SJB MP Mujibur Rahuman, she told Parliament that the Health Ministry was not taking decisions personally but through a technical committee.
"The Health Ministry is not taking decisions in its own. The decisions are taken through a technical committee. This proposal has to be presented to the technical committee and we will have to act based on the agreement of the technical committee," she said.

Muslim Congress leader Rauff Hakeem said the Prime Minister had categorically stated in Parliament that the burial of Covid-19 victims will be permitted and added that it was up to the authorities to implement the decision.
"It is a mature decision by a mature politician. He understands not only the predicament of the government but minorities and the reconciliation of the country. This issue is repeatedly going back to the so-called technical committee which is full of people who are Pseudoscientists. They are not going to solve this problem," he said and added that "Who is better than the Prime Minister to make a decision on behalf of the Government. Who are these so called experts in the Health Ministry, blocking this and creating unnecessary racial tensions in the country. Please don't insult the Prime Minister for god's sake".
This proposal has to be presented to the technical committee
It is a mature decision by a mature politician,says Muslim Congress leader Rauff Hakeem