---
though Minister Udaya Gammanpila claimed that the Act was amended to bring in an investment of US $ 3 billion, the government had other motives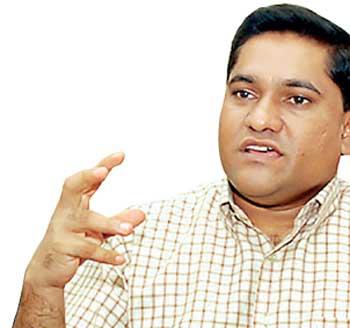 By Ajith Siriwardana
The Government's move to amend the Ceylon Petroleum Act by breaking the CPC's monopoly of refining, blending and transporting fuel in Sri Lanka, would pose a threat to national security, the Janatha Vimukthi Peramuna (JVP) said yesterday.
JVP MP Vijitha Herath told a news conference that the energy sector of a country is a part of its national security and allowing Companies to overpower the state owned entity was a serious matter.

"This would put our national security in danger. A company can stop the functioning a country. This is a serious situation," he said.

The MP said even though Energy Minister Udaya Gammanpila claimed that the Act was amended to bring in an investment of US $ 3 billion, the government had other motives.

"If the government really wants to bring in an investment,why is it in such a hurry to amend the Act. Even the feasibility study has not been done as yet.