---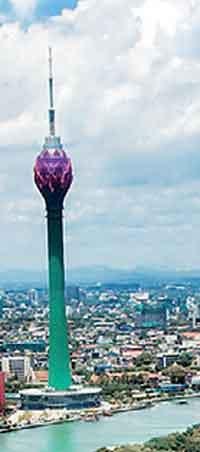 By Sheain Fernandopulle
The quality of air in Colombo and suburbs in the coming days is to remain at 'Good Level' where the air is not vulnerable to be high pollution, Senior Scientist of the Air Quality Unit at the National Building Research Organisation (NBRO), H.D.S. Premasiri said.
According to data on air visual. com, the air quality in Colombo will be at 'Good Level' until the end of September indicating the Air quality index between 20 US AQI to 50 US AQI
Mr. Premasiri told the Daily Mirror that the reason for the improvement of the air quality was the incessant rains experienced during the previous weeks, which had moistened the air.
"If more rains are expected, the quality of air would be healthier as well," he said.

"Although the air quality in Colombo has been unhealthy for the past months, it is now getting better but it can turn otherwise due to sudden climate changes.

However, during the two-month-long curfew period, air quality retained a 'good' level with air pollution in Colombo and its suburbs plummeting by 70% and in other areas by 50%.
It was after 20 years that air pollution in Colombo consistently dropped to such a low.
Reason for improvement of air quality is the incessant rains in recent weeks